Food Shopping... In 120mm Heels!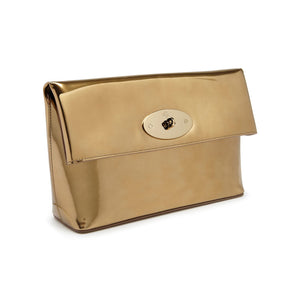 Hello Loyal Blog Lovers, Lovers Of beautiful things and Anyone Else Who Falls Outside Of Those 2 Groups,
The dark nights are here, time to get cosy in the evenings. Personally, I LOVE the changing of the seasons, there's not a single one I don't like…Winter = New boots, Spring = New sandals, Summer = New sunglasses, Autumn = New boots…. What's not to love?
So, first up, the competition's going well. I think we are up to about 1,000 and something comments up to now. Some good ones as well, lots of women getting married. Lots just had a baby, lots are coping with life alone or while their bloke is working away, a random few of you haven't put exactly what was asked of you to put, these won't count I'm afraid!
 A handful of you are standing out to us, one or two we all love. That's it now. Enough said! I'll end up in trouble if I don't shut myself down. Still lots of time left though if you have not yet entered our competition to win a £350 LOVE LUXE voucher AND an overnight stay at any Champneys for you and friend or partner with treatments, bottle of posh fizz and fizz flutes! A lovely treat to win ALL that, it would set you up for the Christmas party season and winter!
 I think it's going to be a bad winter ( I ALWAYS  hope for this after I couldn't get in to work one year and my shop had to stay closed while I lay in bed reading until 2pm) Yes, yes, let's all collectively wish hard for a good old fashioned hard winter, leave it a few weeks then start stocking up on the basics, just in case. Vodka, tomato juice, tabasco, crisps, orange Club biscuits, olives, magazines…
You know when I told you about the Babysitting Session (spent trying shoes on and caressing bags) and how I told you about the YSL suede sandals? The Isabel Marant boots?? Well, the following day I got a text from Charlotte, saying,
"Just a thought but how are YOU going to walk in those boots? They are 120mm?!"
 (Remembering I had a boyfriend who lived in Blackpool when I was sixteen and he was 6ft3" and I was and still am, 5ft2" and I used to wear 5 inch mules to walk around Blackpool ALL DAY LONG )
I reassured her, well I think she felt reassured when she stopped laughing,
"Ohh, you don't need to worry about that! I'm going to do a bit of shopping in them tomorrow!"
Fast forward to the next day and me and The Hubs doing a bit of a food shop in Marks's. I'm feeling French and therefore I'm throwing in lots of Brie and baguettes and tomatoes, HE, on the other hand is looking for Tarte au citron… "Or jam roly poly. "
 Of course, you know what I'm wearing on my feet!
The Boots. 120mm or not, I'm looking GOOD! Rolled up Levis, navy blue polo neck sweater and an oversized leopard print coat. I KNOW I'm getting admiring glances at the boots, and this is good because I'm here to always be totally honest with my dear readers and say, that these naughty boots were definitely NOT made for walking. By now my feet are under protest at me wearing these for the last three hours…" My balls are ON FIRE!"
Ladies, you KNOW what this means, men, it does NOT mean what YOU think.
Loaded up with fixings for a nice dinner a deux we made our way to the van.
Yes, I did say VAN. I wish I could say my sweetheart ferried me around in a Citroen DS Sedan … but he doesn't. All HIS pocket money goes on his motorbike but judge us not.
Next, I want to tell you a little tale of someone who has many pieces of Louis Vuitton luggage including a HUGE steamer trunk, every wedding anniversary this couple treat themselves to a new piece. It is a collection that would take your breath away.
Now do you know what this expensive looking lady did one day?
She saw a really good copy of a Vuitton backpack… AND BOUGHT IT. The husband was quite outraged, but she didn't see the problem. To me that is madness. Anyone got an opinion on this? Is anyone even out there? Drop me a comment. Just say hello??  Give me any ideas you want to hear about in the Blog.
What I will say is, the ONLY thing we fake here is a tan ( Charlotte's partner wont mind me confiding in you that HE even bought himself a tanning booth.) That thought gives me a smile when I need one, I can tell you. It wasn't the success he had hoped for… due to his toenails turning orange, it's sorted now, she Mitt 'n' Mousses him instead. I'm telling you this because it's not ALL glamour at the LOVE LUXE headquarters.
So, this blog seems to be a lot about us lot. Let's move on to preferred profile then.
It's something that will last you forever, an evening bag that will, like my boots, draw many admiring glances from people.
It is of course…The Mulberry Clemmie Clutch, (GOLD PATENT LEATHER very Rock and Roll.)
£375 and in immaculate condition. You could put any outfit with this delicious bag and be good to go for the party season, a smoky eye, a matte red lip, a smug smile and all set to party ( like it's 1999)
But you better hurry because I'm babysitting again this week (…mmm, maybe I shouldn't have mentioned his tanning booth…)
That's it for now, get planning your party outfits, only 43 days to Christmas.
Take care, Ta-Ta!
Vanessa Xx
Leave a comment
Comments will be approved before showing up.