LV Scarf And Sunglasses Courtesy Of Love Luxe... Where Else?!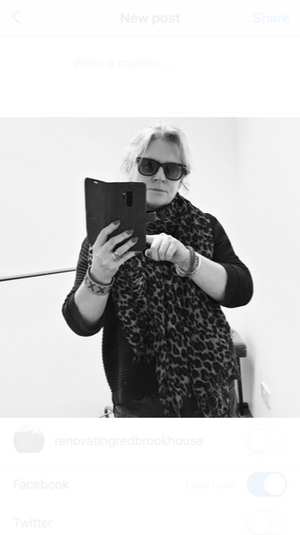 Good evening Luxe Lovers
Long-time no see again, all I can say is SORRY for being tardy. Has anyone made a luxury purchase lately? I snapped up the leopard print Louis Vuitton scarf a couple of weeks ago, and just like the happy customer in today's story on Instagram, I also highly recommend Charlotte.
She is always open to suggestions and always willing and happy to try and oblige her customers by sourcing items for them. If you can't find a tempting little something on the website and have something in mind that you DO want, I would recommend dropping her a nice little email… you never know, it might just be something she already has her eye on for the website.
All our loyal customers already know why we are a success. It's the good old-fashioned idea that If you treat the customer right and give them the best bargain possible and the best quality you can, you won't go far wrong.
Any newbies here today? I urge you to check out the website THOROUGHLY, one thing I do every now and again (it's usually around pay day) is I don't just look at shoes in my size, I check out EVERYTHING, in every size. Let me also say that if it says on an item size 5 (more like a 6) for example, I can tell you that it is very accurate. Honestly, this girl inspects every item and she can tell by just looking  if a shoe looks big for its size. Such an expert is she; she could probably size your feet by looking at them!
Anyway, let me tell you a little more about my new scarf…IT'S BLOODY GORGEOUS! I messaged Charlotte about it, "Is it big? "
 "It's HUGE and light and flowy and soft and silk and cashmere…."
  "Yes please, sign me up to pay in bits" (aka Payment Plan) I'll send 50 now then the rest over the next four months)
Our vision is for all you gorgeous, hard working women, wherever you work, whatever you do, to own at least one piece of high end luxe-ness. Of course, we want your men and your children to also know the feel of luxury on their little, or big feet! When you spot something on our website, we would love you to NOT work out how many bags or shoes you could buy from the high street, for the price of ONE pair of Jimmy Choos, Louboutins etc.
 For just this one time, think that you are worth it. Nobody is worse at this than me, I get to almost buying point then think I don't NEED it and I end up not getting it, it drives my husband crazy.
HOWEVER, buying luxurious, high quality items, alright, yes, SHOES!!! Has changed my mind about what I choose to spend my money on in terms of how I want a pair of shoes to make me feel. To the point of ebaying all my shoes other than Converse (my work wear) and a few pairs of boots that are like old friends that I could NEVER say goodbye to. I'm not recommending this, but if there's something that is your heart's desire on the website, and you think…with a sad face…there's NO way…THERE IS always a way!
PREFERRED PREFERENCE
Yves Saint Laurent Tribute Sandal. Size 37.5 £155.
WOW what a price for a pair of sandals that will be the basis of your summer wardrobe! Put any sexy, simple little summer dress with these and you are set to go! If you are a blog reader you may remember a few months back, I told you that all the YSL is now very collectable due to the brand name changing to Saint Laurent. These are super-sexy and very 70s glamour, think Britt Elkland, Bianca Jagger, Jerry Hall!
Get yourself a self-tan, put a shimmery body lotion on your legs, slip into an innocent slip of a dress, you know you're anything BUT innocent in sandals like these and sashay into the crowd.
Still need convincing.
If you wear them 31 times this year, they only cost you a fiver per wear. Just because they're sandals, doesn't mean you can't wear them with opaque black tights in autumn/winter. How do I know? Because I have these!
Ok, time for me to say adios amigos, hasta luego!
Take care boys and girls. Treat yourselves well.
Sign up to the newsletter, I don't know for sure but I'm sure there could be a little treat or offer coming your way soon!
Ta-ta for now,
Vanessa. Xx
Leave a comment
Comments will be approved before showing up.