IT'S BEEN A LONG TIME COMING...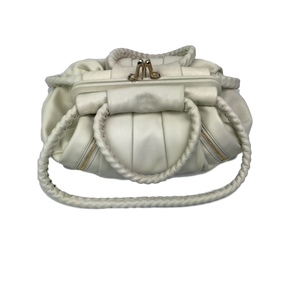 Hi there Love Luxe People,
I know you won't remember me after all these long weeks of no blogs, but we will become reacquainted….
I must make my excuses and say that I, boringly, have a day job, that pays the bills. This little number right here gets me shoes, glorious shoes. The day job is very tiring and that is my excuse for leaving the blog for long periods of time.
Anyway, here I am, enjoy me, don't judge me for my tardiness (and DEFINITELY don't say I spelled a word wrong, unless you back that comment up with WOW! The website is wonderful…THE SHOES ARE SUBLIME; the blogger is funny and clever and she uses the spellchecker)
So, I hope you all saw our girl, Charlotte on TV over the summer in a documentary called Police, Camera, Auction. Talk about shrewd! I loved the bit where she had a sneaky peek at the brochure of the young lady next to her. Cannot blame her for that, she knows what she wants, and she goes after it.
A few new things at the moment then, a lovely idea from the brains that be, VIP PREVIEW AND DISCOUNT GROUPS.  What an easy, pain free way to see new additions in your size, straight to your Whatsapp messages!
Don't be a silly sausage like me though and annoy everyone in your group by asking questions and making comments as you would normally converse with people on Whatsapp.
You will get to see new additions in your size on there  but  then you D.M. Charlotte any questions you may have, THAT way, you won't stop people dead in their tracks at work or force them to pull over in their car or generally bring everything to a grinding stop in order to see what they think is a delicious new pair of Jimmy Choos in a 39…whereas, in fact it was ME saying -
"Ooooh! What a great idea!" Annoying? Just a tad!
Give it a look, you will see good stuff and the odd special Whatsapp group discount!
Each size has a limited number of places, so you must get in pretty quick. Check your newsletter for instructions. Whatever can you mean, you are telling me that you are NOT SIGNED UP FOR THE NEWSLETTER?? For your own peace of mind, I highly recommend doing this right now!
Last Friday was very exciting because we had an announcement in the newsletter of….
THE BIGGEST EVER PAYDAY SALE, EVER! EVER, EVER, EVER!!!
A whopping 25% off anything and everything for the 25 hours!!
Well I dropped everything, I was going shopping…IN THE BATH…WITH A SAN MIGUEL and a generous dollop of 
"It's PAYYYDAYYYY, and I'm worth it!" 
I hear that there was record amount of sales over that 25 hours, well done all of you who managed to snap a magnificent bargain!
Another slightly new option for purchasing from us here at Love Luxe is Splitit. Please see on the website www.loveluxe.co.uk/ and look out for Option 1 on the payment options. It's a really fast and efficient way for you to obtain the shoes of your dreams straight away even if you don't have the whole payment right now.
I'm amazed and impressed by the huge amount of tempting stock that's been added to the website since our Love Luxe founder dragged herself home from Ibiza, where she languished all summer. However, did she manage to motivate herself  with our little Love Luxe baby girl (Briseis) being so cranky lately, I DO not know!
If it's been a while for you since you had a wander through the heavenly place known as LOVE LUXE, what you waiting for?
Some delectable pieces on there my friend, you will not be disappointed.
So, we arrive at that point again, PREFERRED PREFERENCE, and its mine, all mine, I'm mad for this…
BRAND NEW, CHRISTIAN LOUBOUTIN LOUBETTE CREAM SOFTY HANDBAG
£375, RRP £1220.
Ohhh, but this is exquisite, beyond anything you ever saw. The buttery softness of this bag is OTT, the smell, mmm, leather, expensive, high quality leather!  It is in almost-new condition, off-white calf leather. Be still my beating heart. Comes with dustbag. I first saw this before it was on the website and I fell in lurve with it!
If you saw the Love Luxe office on that documentary and thought wow, I say you ought to walk in there and smell that gorgeous expensive smell of luxury to know you are among quality pieces.
Come on, we're now into October, pretty soon will be Christmas, get your pretty selves an item that makes you feel amazing. Get browsing for Santa coming!
Love to all you who hung in there, waiting…and waiting… and waiting….
Vanessa Painter. Xx
Leave a comment
Comments will be approved before showing up.