Free mince pies and sherry anyone?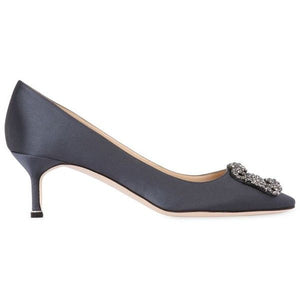 We wish you a Merry Christmas, we wish you a Merry Christmas, we wish you a Merry Christmas and a Happy Newww Yeaaarrr!
Or at least I do! I'm sure I'm the only one here at Love Luxe headquarters organised enough to do this… I'm fully FULLY sorted and ready! The only things left to do is  order a turkey and make my own Christmas crackers,( I have all the fixings for this, including paper hats and snaps and even jokes and Fortune telling fish) if you have no clue of what I'm talking about, do not worry, just be envious and  a bit mad at me for being so  in control of Christmas)
Right then, who, reading this, has NOT yet entered our competition?? Well, if this is you, WHY, IS THIS YOU?? Who would not want the gorgeous prizes up for grabs?? The excitement of a stay in a health spa, I have only visited the Ashby-de -la-Zouch Springs Champneys so I can't speak for them all, but I can tell you now, it is a total break! The food, the pampering, the just being somewhere else for the night is a truly sublime experience. Then, what about the voucher from good, kind, lovely us?? I mean really? I could tell you a few items right now I would be interested in redeeming the £350 voucher for and you know what? If there's nothing at the minute that makes your pulse race, hang onto the voucher until there is!  Save it to treat yourself to summer sandals.
And that brings us to the fizz…a beautiful, classy bottle of champagne, we are NOT talking pomagne, cava or even prosecco, we are talking serious business champagne AND FLUTES…!
COME ON PEOPLE! WE WANT GOOD THINGS FOR YOU! ENTER THE COMPETITION!
 There are already serious contenders for the prizes, but Charlotte makes it her last thing to do on the computer at night task, checking the competition entries. Looking for someone to beat the one she already has in mind, actually there are about four.
 Let me help you out, she likes something different, she likes humour, she likes clever prose, she likes it to be straight from the heart but NOT corny or cheesy! Oh, how I wish I could enter, I know just what would tickle her Love Luxe pickle! At this moment, and I don't know why, I'm thinking of her as the wizard in the Wizard of Oz, hidden behind a screen, making all kinds happen… I have never actually seen the whole film of the wizard of oz, as it was always on when I was cooking Christmas dinner so I'm not sure if this is even appropriate. I just googled Wizard of Oz and all kinds of symbolism came up for the wizard of oz characters, I'm not THAT interested however and can't imagine you are either.
 Do you all know how beautifully organised I feel re. Christmas?? Sorry to harp on. What I want to say, AGAIN is, we offer a Lay away service, and 0% finance so, you have no valid reason to not buy something incredible for your loved one this Christmas. I know that's a bit blunt and to the point but it's true. Shoes and bags mean so much to women and men love to be made a fuss of with something special that makes them FEEL special. If you are a lady who has not yet had a saunter into  our Gentlemens section, I'd say have a look.
Boyfriends, girlfriends, husbands, wives, long term couples, newly in love couples…COME ON.
If you are wanting to let them know they are the real deal and they mean the world to you or you just want to see the look of total surprise and joy on their face…COME ON! We also offer free mince pies and sherry while you shop (we actually DON'T, I'm just checking if you are paying attention)
Something exciting this way comes if you have a tiny little girl! If you have a small Mini-Me, you need to sign up to the newsletter AND check for new uploads! Oh and of course you should all watch for new blogs! Did you even know Louboutin made shoes in tiny, weeny sizes??
VERY EXCLUSIVE, VERY SOUGHT AFTER, but hey guess what? We have some coming soon. Don't ask how, all I can say is, "It's not what she knows, it's WHO she knows…" Contacts Darling, contacts!
Well, that's your lot for this time, I love our little get-togethers over the blog and look forward to next time, before I go, let me give you the Preferred Profile. I have had close contact with these beauties and oh my! They are off the scale in terms of pure, unadulterated luxury…
Manolo Blahnik Hangisi, size 39 £445. (if I had more nice  places to go and more time to go to these nice places, these would be on my list to Santa)
We are talking about shoe soles, the likes of which, you may never have experienced. Yes. Soles! The most soft and smooth, plush and lush soles ever. Sorry, I know I'm sounding a tad weird right now but when I took these out of their box, I was transported to Shoe Nirvana. Gently caress the back of a baby's neck ( I know, but go with it can you?) and THAT is how the soles of those shoes feel. Baby soft. And now the shoes themselves, wow, these are shoes that don't even share a dust bag with each other! Seriously. They are so precious and exquisite, they like their own space and therefore come with not one but TWO dustbags. The most gorgeous mauvey grey satin with a soft sheen, kitten heel, perfect for a full day wearing them, I'm thinking a spring wedding, a christening, any nice occasion really. Generous amounts of Swarovski crystal embellishment.
And guess what ladies?
THEY ARE SO COMFORTABLE! Who knew you could look so good in heels and feel so comfortable?
Only anyone who has good quality luxury shoes.
If I win the lottery this week, I'm going to buy a chateau a la Mrs.Strawbridge AND every pair of shoes in a size 39 from us…WHETHER I NEED THEM OR NOT!
Oh before I go; just a quick Congratulations to our Black Friday Giveaway winner-Saskia Murray, well done!
Ta-ta Love Luxers,
Vanessa. Xx
Leave a comment
Comments will be approved before showing up.